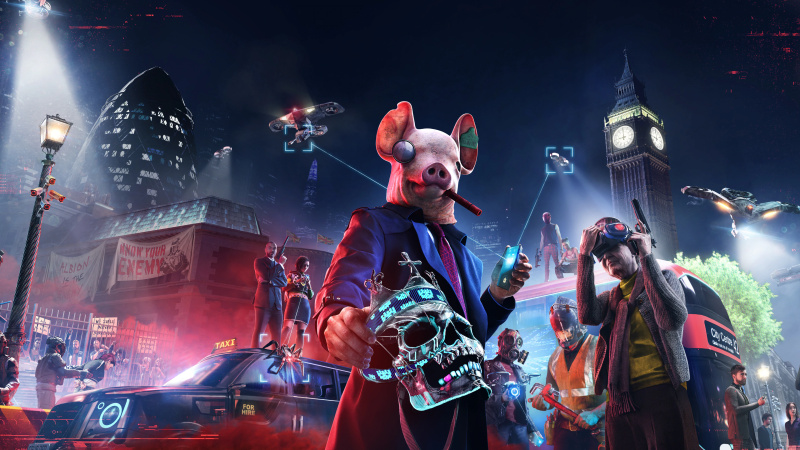 Watch Dogs Legion is based in a futuristic London and has you tracking down those responsible for a terrorist attack with a variety of hacking tools and gadgets.
A terrorist attack is blamed on the Dedsec hacker group and you must track down those responsible to clear your name and take down the real bad guys. The game does have some similarities with Grand Theft Auto as you can steal cars and use weapons. You can also recruit anyone on the street to join Dedsec after doing a small mission for them.

There's lots to do and plenty of Londons' sights to see, including a mission involving Stormzy, so you're definitely getting value for money with this game.
---
Overview
Release Date: 12th November, 2020
Publisher: UBISOFT ENTERTAINMENT SA
Date Started: 20th November, 2020
Date Completed: 4th December, 2020
Version Played: Disc (PS5)
Price: £45 (including delivery from GAME)
---
The Good
Beautiful graphics.
London looks very realistic and futuristic.
Vehicle and weapon physics are good fun.
Lots to see and do.
The story is quite interesting.
Bagley (the narrator AI bot) is very entertaining and funny.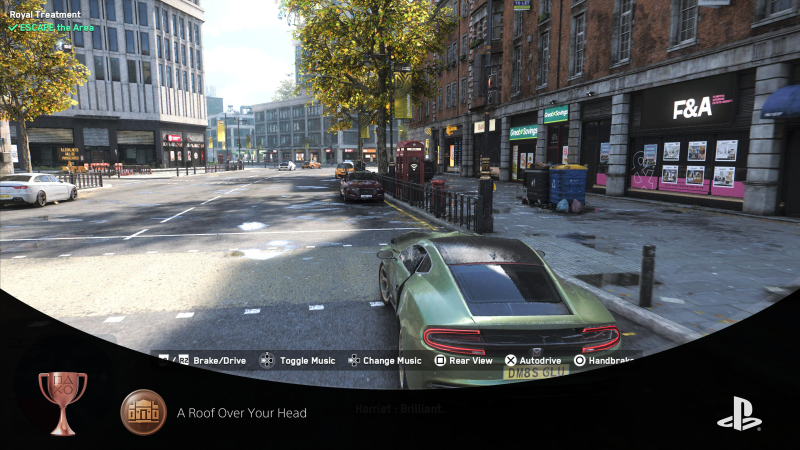 ---
The Bad
A number of trophies are glitched and didn't unlock when they were supposed to. This required multiple playthroughs and wasted extra hours of my time.
The package delivery missions were a bit of a grind.
---
Hardest Trophy
Piece de Resistance - Complete a Paste Up in every Paste Up location
I think this is the most glitched trophy. Despite the fact the game encourages you to play as lots of different characters, apparently the stat tracking will break if you complete any of the collectibles as different characters. I went through all of the paste up locations 3 times (which takes about 3 hours each) before I finally got this trophy to pop after starting a brand new game. The trophy itself isn't hard - it is time consuming - but the game is just broken meaning this is one of the most painful ones to get.
---
Helpful Tips / Bugs / Glitches / Exploits
I was able to exploit the game and re-open a locked safe (I think by quitting out of the game after opening it) over and over to get lots of money. This helped me purchase 100,000 worth of clothing for a trophy right at the start of the game, but besides the clothing there is no benefit to having lots of money.
---
Platinum Difficulty Rating - 4/10
There are some challenges in the gameplay but most of the difficulty comes with fighting the game's stat tracking.
---
Platinum Time - 40-50 Hours
Patches might make the game more efficient and prevent the need to replay large parts of it for trophies, but it took me almost 2 weeks to work my way through it, dealing with the many bugs.
---
Platinum Enjoyment Rating - 3/10
The trophies were broken and it was quite painful to grind out the Platinum.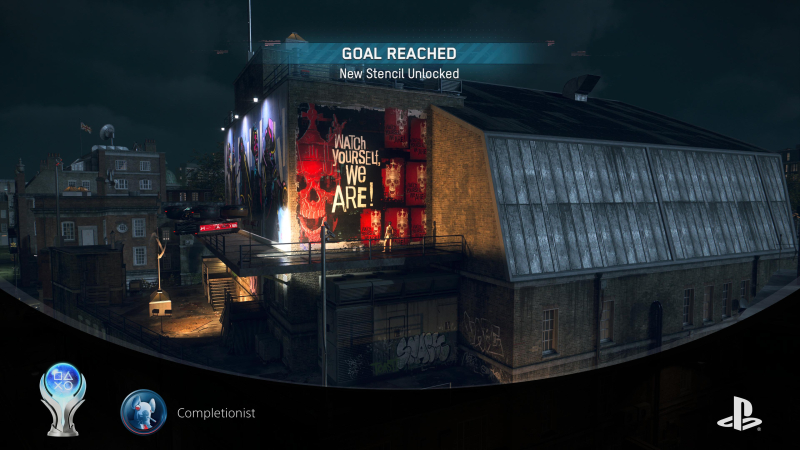 ---
Overall Game Rating - 8/10
I actually really enjoyed the game, being the first 'proper' game I played on PS5. Very impressed with the load times, the graphics, the setting, the story and characters. It was a very fun game and it's a shame my enjoyment was spoiled by the broken stat tracking and trophies, but I'd definitely recommend playing this game once it's fully patched.
---
Platinum #445
Here are my most recent Platinum Trophies up to and including this game.

| Platinum # | Game | Platform | Date |
| --- | --- | --- | --- |
| 445 | Watch Dogs: Legion | PS5 | 4th December 2020 |
| 444 | √Letter | Vita | 21st November 2020 |
| 443 | Bugsnax | PS5 | 20th November 2020 |
| 442 | Astro's Playroom | PS5 | 19th November 2020 |
| 441 | Dying: Reborn | Vita | 17th November 2020 |
This article has been viewed 1307 times. Thanks for your support!
---
0 Comments
---