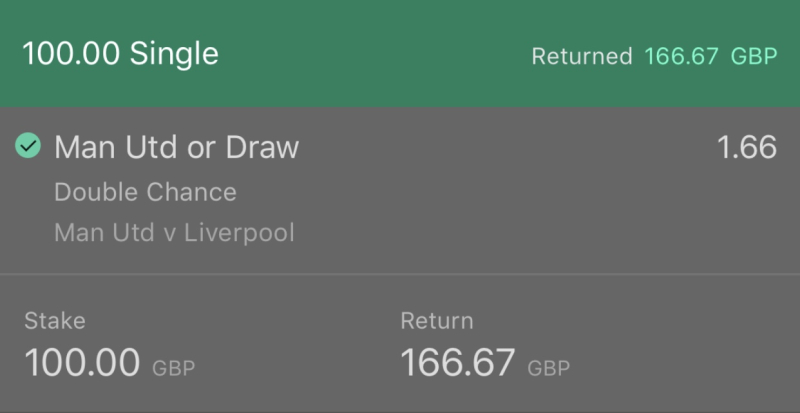 Why would you want to bet against your own team? I explain my reasons about why betting against Liverpool as a coping mechanism for this seasons title race works for me!
Have you ever wanted something to happen so badly and then felt a huge sense of disappointment when it hasn't? In my case that's my lifelong wait for Liverpool to win the Premier League. One of my coping mechanisms in this seasons title race is to bet against Liverpool, which actually makes a lot of sense... Let me explain.
If Liverpool win a match, I'm happy, the joy I get from the win overrides the small amount of money I've lost on the bet. If however Liverpool drop points, I get a very slight comfort from winning my bet. Now it's important that you only bet what you can afford to lose because the plan is ideally to lose every bet you put on, but if things don't work out in the match then at least there's bet winnings to soften the blow. The more I want something to happen the more I'm willing to risk on a losing bet.
A few years ago I had a big win on an accumulator and ended up with about £250 in my account. A few days later Liverpool played Man City in the league cup final. I put that £250 on Man City to lift the trophy because seeing Liverpool win a cup was worth losing those bet winnings, afterall I don't really consider it my money until I transfer it from my betting account into my bank. As it turns out Man City won on penalties and I ended up with around £400. I was gutted about the result and winning the bet didn't make me any happier, but it paid for my weekend in London.
Since January this year I've bet against Liverpool in every Premier League game. I usually take the other team to win or draw, in other words Liverpool to drop points. Sadly it coincides with a terrible run of form where Liverpool have only won 3 out of 7 games. What that has meant is I've won 4 out of 7 bets and ended up in a fair chunk of profit.
Here's a breakdown of my recent bets.
| Match | Stake | Returns |
| --- | --- | --- |
| Brighton vs Liverpool | £10 | £0 |
| Liverpool vs Crystal Palace | £10 | £0 |
| Liverpool vs Leicester | £10 | £43.34 |
| West Ham vs Liverpool | £20 | £92 |
| Man United vs Liverpool | £100 | £166.67 |
| Liverpool vs Watford | £10 | £0 |
| Everton vs Liverpool | £10 | £24 |
| TOTAL | £170 | £326.01 |
So there you have it. I'm £156.01 in profit. Would I prefer to lose all of those bets? You're damn right I would, but if we're not going to win I might as well soften the blow with some free money and it's much better than the double blow of betting for your team only to lose the match and the bet!
What do you think? Is betting against your own team a good plan or am I some form of traitor for my percieved lack of faith?
This article has been viewed 5241 times. Thanks for your support!
---