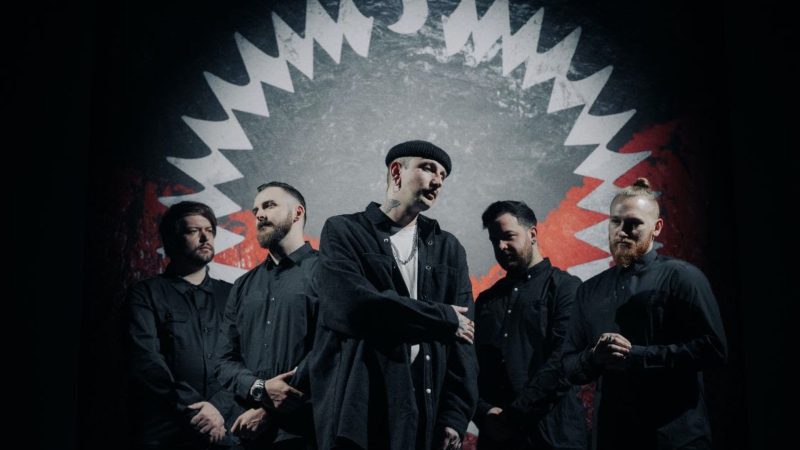 Burn in the Flood, the 3rd album from Our Hollow, Our Home is out now - so I decided to make it my first ever music review!
If you've been living under a rock or only listen to regurgitated shite on the radio, you may not have heard of Our Hollow, Our Home. They're a band from Southampton who have been producing absolute bangers for most of the last 10 years. As a metalcore band, they blend aggression vocals - something those less educated in the ways of metal might call 'screaming' - with melodic guitar riffs and softer chorus vocals.
Their lyrics are often thought provoking and cover real issues which they've dealt with in life like suffering the loss of those you love and battling mental health demons. Lets face it, you're not exactly going to get up and dance to it, but I find all of their songs a great motivator, especially for getting in the mood for a run or gym session.
Their new album Burn in the Flood follows in the ways of their previous works which I for one am extremely grateful for. There's been plenty times over the years where I loved a band when they first started out for the raw and unique talent they had before they gradually morphed into something fairly bland and mainstream (see Bring Me The Horizon for one), so thankfully Our Hollow, Our Home are sticking to what they're best at.
I've listened to music all of my life and besides heavy metal gods Iron Maiden, I can't think of a band I've listened to more than OHOH over the past few years. I was even wearing one of my many Our Hollow, Our Home t-shirts when I proposed to my girlfriend in the middle of lockdown last year so they'll always be a part of our relationship... Even if Rachel prefers the softer beats of Little Mix and Stormzy.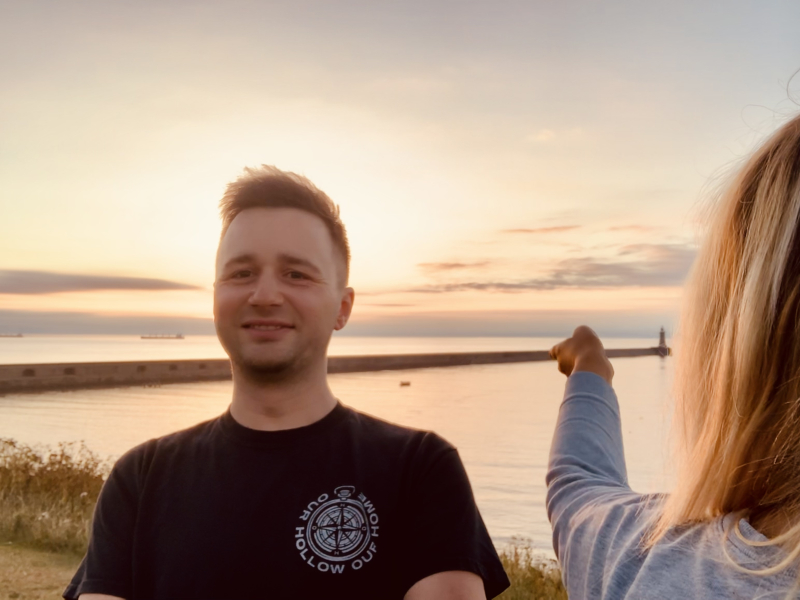 Anyway, onto the album review...
---
1. Burn in the Flood
The album jumps straight into the title track which was released as a single and music video earlier this year after the band teased its name on Twitter. It starts with a hard hitting riff and lyrically follows the main theme of the album with the band explaining the feeling of being caught in their own emotions and being torn in different directions by the ones they love.
Stand out lyrics
"I'm questioning every single choice that I've made, I guess you can't fight the shadows when you're stuck in the shade"
---
2. Failsafe
This is a faster track with a melodic riff and more aggression vocals from the start which fades into a calm and thoughful chorus as the band question whether it's worth taking a big risk for big rewards or playing it safe and sticking with what you have.
Stand out lyrics
"I just want to feel like I'm not broken, like I'm just wasting my time, cause I'm starting to believe this dream is a fantasy that I've built up in my mind".
---
3. In Retrospect
One of the heavier tracks on the album which follows on from the theme of their previous album In Moment // In Memory and aims to close the chapter on the five stages of grief.
Stand out lyrics
"Make your stand, take the fall, play your part, you mean more to me than you could ever know".
---
4. Monarch
This one is quite a banger which I can imagine being a big hit at their live shows. The band explain it covers being stuck in a relationship that was wrong for you but you couldn't see it at the time.
Stand out lyrics
"I won't be the reason I keep falling from grace, tirelessly searching for a way to break the chains".
---
5. Better Daze
This was the final music video and single released before the album itself and is as close to a mainstream hit that you're likely to get from a band like OHOH. There's a meaning behind the name as we all count down to the end of lockdown and the better days to come. Including when I see them live in Newcastle in September!
Stand out lyrics
"I'm alive, and that's okay, 'cause we've been holding on for the better daze".
---
6. Nerv
This is another of the heavier songs with a melodic tune throughout. The band emphasise it's the first time they've been political in any of their songs with an aim to stand up and make their voices heard for whose who haven't been able to speak up in the last 18 months.
Stand out lyrics
"What gives you the right, to dictate who should live and who should die".
---
7. Overcast
Given the subject matter at hand, this song rightly features banging heavy riffs and pounding beats. Tobias explains it covers the feeling of struggling with poor mental health but the realisation that there's always a solution for those who reach out.
Stand out lyrics
"I've been coming apart at the seams, losing track of everything that matters to me, never did I think I'd become so hollow, I'm not okay and that's a bitter pill to swallow".
---
8. Remember Me
Tobias Young explained to Kerrang that this song was written as a suicide note addressed to yourself, helping you realise that there's always another way to find help when you're in the darkest of places. He's joined by Ryo Kinoshita from Japanese band Crystal Lake who I'll admit I haven't heard much of, but his gravelly vocal roars certainly fit with the darker theme of this track.
Stand out lyrics
"Can someone tell me how to live like I'm not dying? 'cause I'm so afraid to die alone, now that I can feel the pressure rising, I cannot afford to lose control".
---
9. Children of Manus
This song is actually based on the bands' experiences of playing the Dark Souls games and how they can relate to the human character who became everything he swore he'd never become - a literal monster. The song would fit in on the soundtrack to any of those games with it's dark, dingy and heavy feel.
Stand out lyrics
"You wanna know a secret? We're all alone".
---
10. Blood
This is one of the most emotional tracks on the album. It's contains less aggression and plays out more like a story-telling ballad about the loss of loved ones and the willingness to give anything to bring them back or help them more when they needed it.
Stand out lyrics
"If I could take myself away from the flood, and bring back every person we've ever loved and lost, then I would give my blood, give you every little thing I've got to rewrite your history, cos I'm with you - just don't forget me".
---
11. Seven Years (Shine a Light on Me)
Tobias explains this song covers the subject of addiction and the forming of unhealthy habits which are negatively affecting your life before you feel like it's too late.
Stand out lyrics
"I promised you that I would be a better man, took for granted the things that made me who I am, I swear I never meant to let my family down, I guess I let you down".
---
Overall Rating - 10/10
I'm not exactly a fan of scoring music out of 10 because the songs will resonate with different people in different ways, but if I ask myself will I listen to this album on repeat for most of the next 4 months until I see Our Hollow, Our Home live again in Newcastle... The answer is a resounding yes!
If you're into this sort of music you should love this album. If you're not, you probably won't but it contains themes and lyrics which everyone can relate to and take comfort from.
---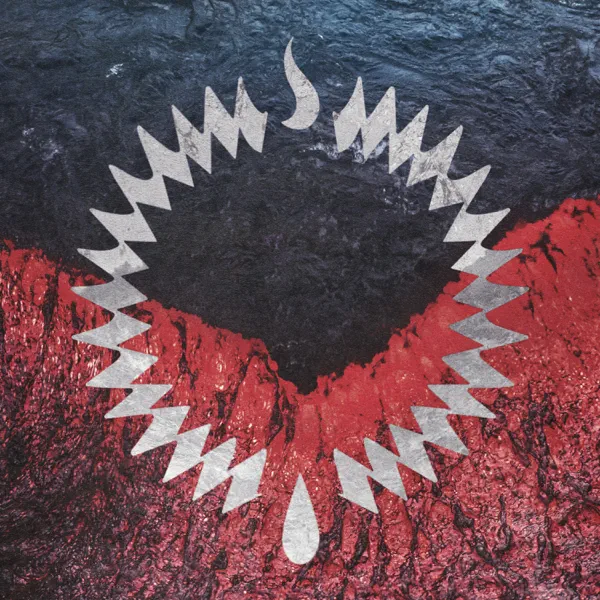 ---
Tracklist
| # | Title | Time |
| --- | --- | --- |
| 1 | Burn in the Flood | 3:55 |
| 2 | Failsafe | 3:22 |
| 3 | In Retrospect | 3:25 |
| 4 | Monarch | 3:35 |
| 5 | Better Daze | 3:50 |
| 6 | Nerv (feat. Oli Duncanson) | 3:20 |
| 7 | Overcast | 3:42 |
| 8 | Remember Me (feat. Ryo Kinoshita) | 3:30 |
| 9 | Children of Manus (feat. Lochie Keogh) | 3:51 |
| 10 | Blood | 4:36 |
| 11 | Seven Years (Shine a Light on Me) | 3:44 |
Total run time: 40m 50s
This article has been viewed 931 times. Thanks for your support!
---
0 Comments
---